Beginner Bows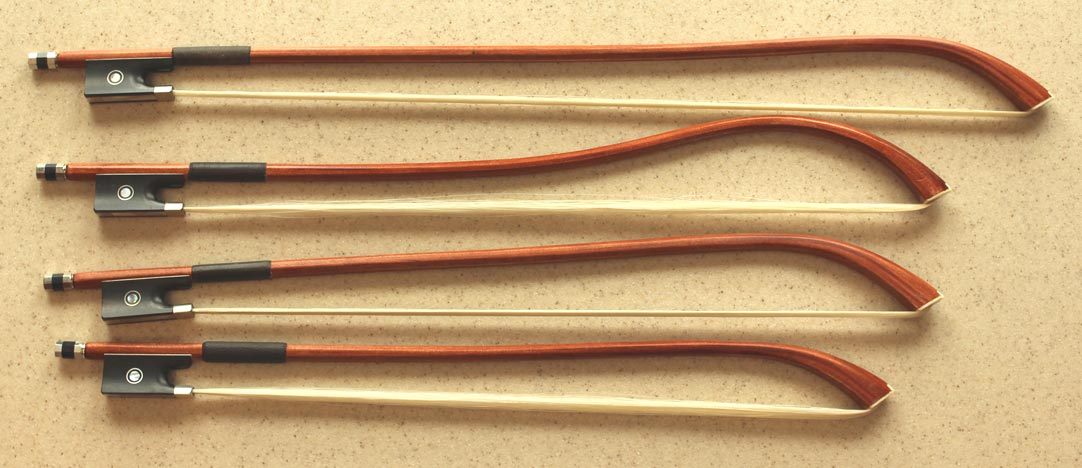 We have a few beginner bows available. They are made with laminated hardwood with lengths ranging from 16 7/8 to 19 5/8 inches (43 to 50 cm.). The violin style frogs allow for adjusting the tension in the hair, and they are haired using traditional violin bow techniques, so they can be re-haired easily.
With the availability of the commercially made bows below, we are no longer going to be making these types of bows. When they are gone, they are gone.
We also now have several commercially made bows that are suitable for nyckelharpa.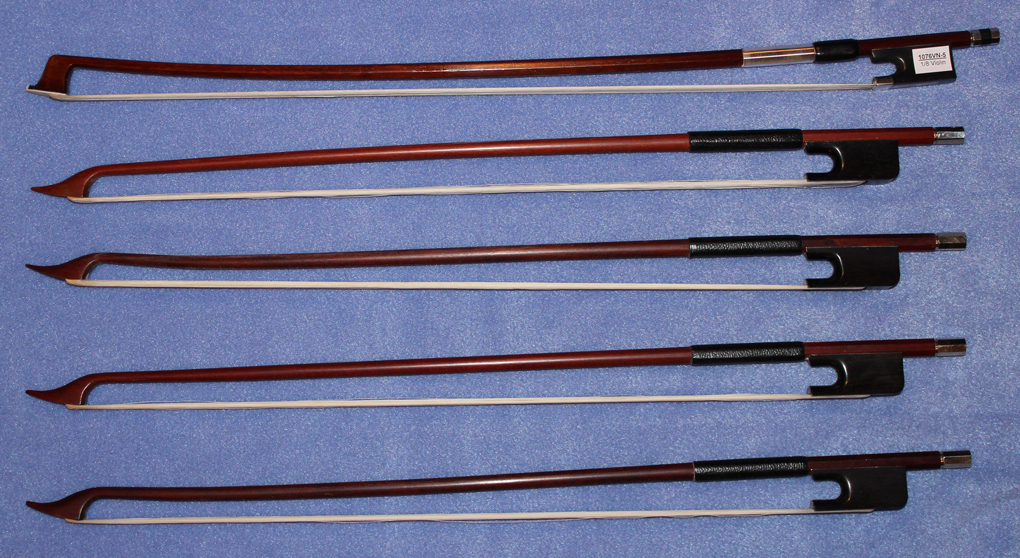 There is a psaltry bow and a nyckelharpa bow, both made in Germany, which come with straight sticks. Earl has induced a bend in some of them to improve the playing quality of the bows. There is also a 1/8 size violin bow made in China that is decent for playing nyckelharpa. We carry those as well.
Contact us for a price list for all of our bows.
(Page last updated 3/03/2016)