Beginner Bows
We have several commercially made bows that are suitable for nyckelharpa.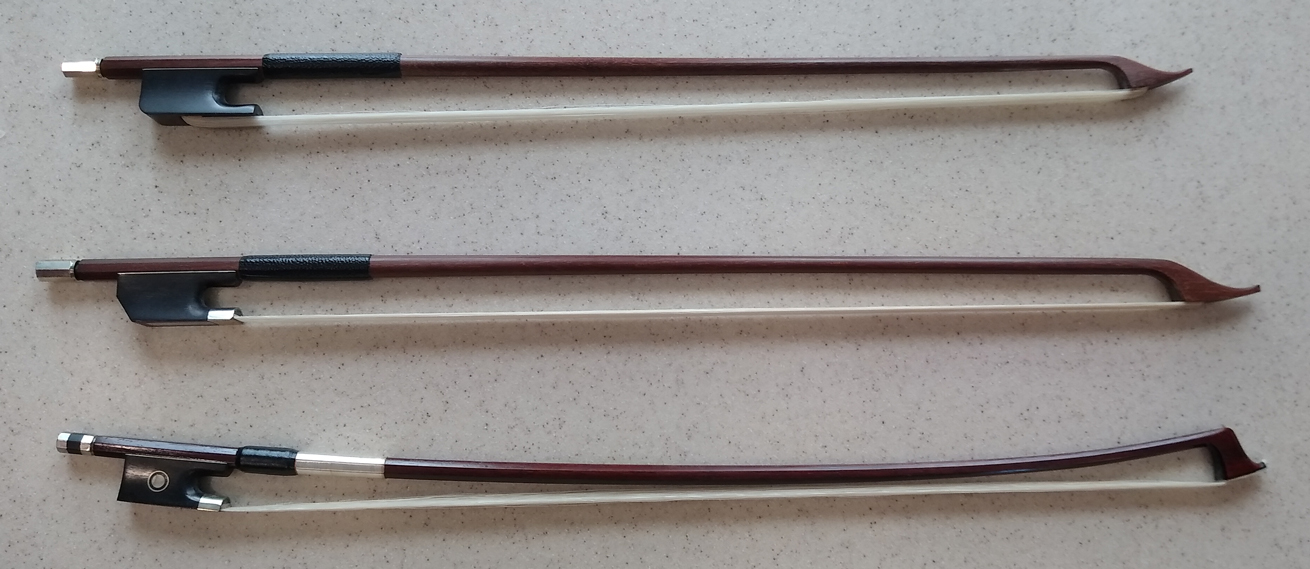 There is a psaltry bow and a nyckelharpa bow, both made in Germany, which come with straight sticks. There is also a 1/8 size violin bow made in China that is decent for playing nyckelharpa. We carry those as well.
Contact us for a price list for all of our bows.
(Page last updated 5/03/2022)